Garden
Discover a Refuge in Your Own Backyard®

Looking for a fun vacation destination? The perfect place is a lot closer than you'd expect.
With just a few accents and nature-enticing additions, your backyard has the potential to be a place of relaxation and excitement.
We offer a wide variety of seasonally-appropriate bird food and bird feeders, wind chimes, bird baths, garden accents and more - everything you need to make your yard the place to be.
Make the most of your your backyard for now and the rest of the year. Visit us soon and we'll help you discover a refuge in you own backyard.

Great Selection of Wind Chimes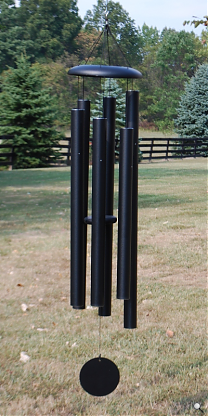 Versatile Bird Feeding Hardware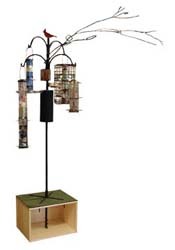 for Any Place & Any Feeder

Wide Variety of Bird Baths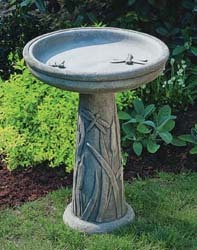 & Water Accessories
Nesting Boxes
The term bird house, house and nesting box all refer to the same products. Houses provide nesting sites for cavity -nesting birds. By cavity nesting, we are referring to birds that excavate their own nesting sites (dead branches, posts or trees) or use pre-existing cavities excavated by other birds. Primary cavity nesting species (such as woodpeckers) excavated their own sites. Secondary cavity nesters (such as chickadees and wrens) rely on pre-existing cavities. Secondary nesters lack the ability to create their own nesting
locations and will readily accept man-made housing.

What makes a good Bird House?
It is important that functional houses meet specific criteria to meet the needs of the specific bird. Things to look for:
Good Ventilation
Panel that opens and closes for easy cleanout/removal of pests
Adequate drainage
Roof overhang providing shade and protection from driving rain
No Perches (helps stop predators)
Made out of safe, appropriate materials, no treated wood, no cardboard,
Appropriate dimensions for the species
Designed for the right Bird
The size of the nesting box, the size of the entrance hole, the height of the hole above the floor and an internal ladder (for fledglings) all need to be specific to the species of bird. Our Bird Specialist will be able to guide you to the appropriate Bird House for your needs.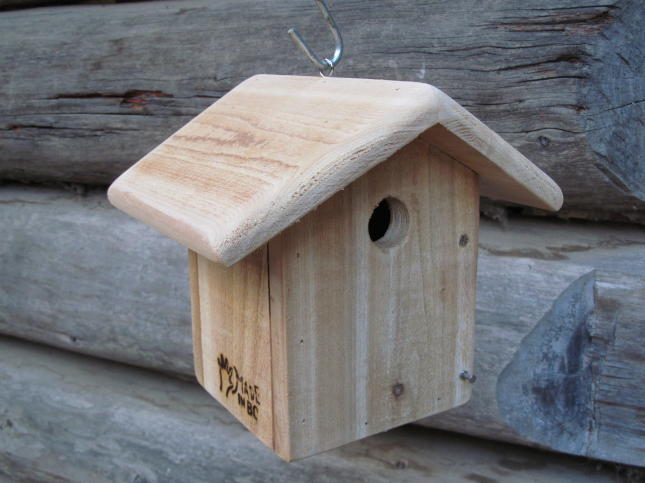 Chickadee House
Made in B.C. of natural cedar. Chickadee House
1 1/8th diameter entrance hole
Fledgling step
Hinged panel opening for monitoring and easy cleaning.
Can hang using a hook or mount to post with mounting bracket (sold separately)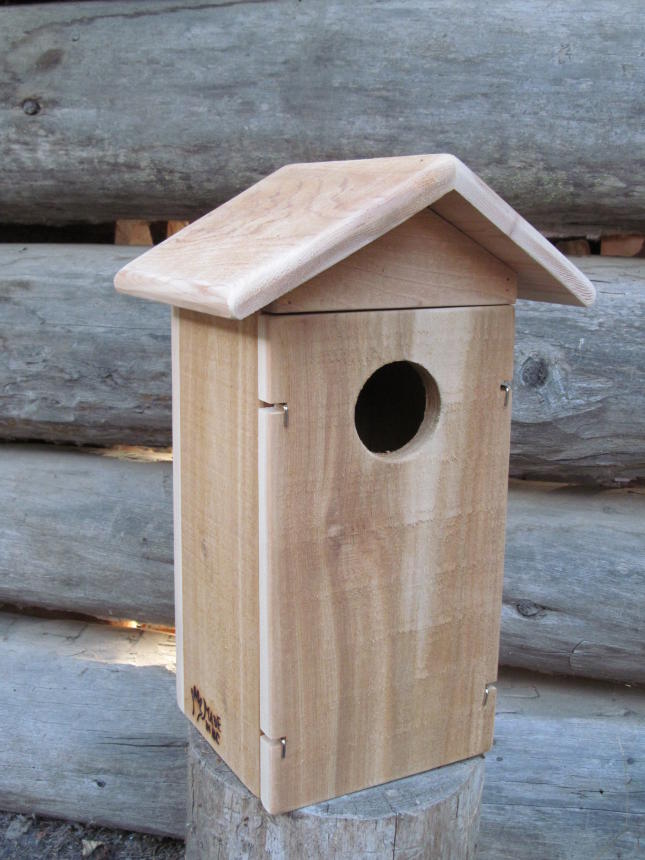 Northern Flicker House
Made in B.C. of Natural cedar
2 1/4" diameter entrance hole
Hinged panel opening for easy cleaning
Includes wood chips (Flickers like to excavate)
Garden Bandit
This handy tool is great for any gardener. Easily takes care of weeds in your garden. It is incredibly strong. The curved stainless steel blade stays firmly attached to the handle and slices through even the toughest soil conditions. Available in assorted coulours.