Bird Walks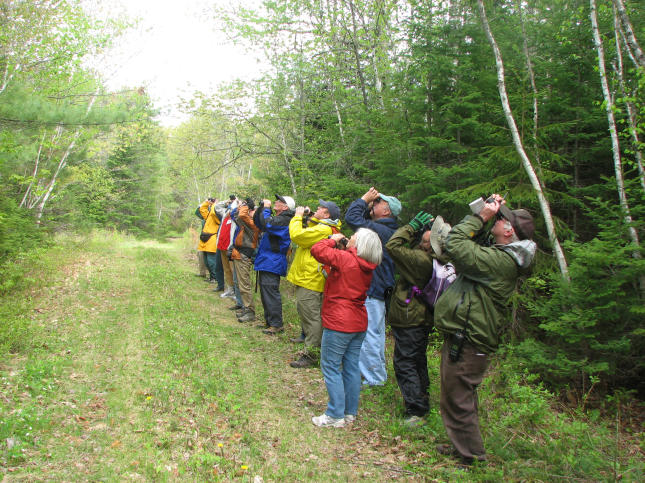 Whether you are a seasoned birder or just taking flight a bird walk is always an enjoyable experience.
Join Jeremy Gordon for a two-hour walk through the various locations around the Vancouver lower mainland to look for the many species of birds that frequent the area while he shares his enthusiasm and knowledge.
Dress for the weather, bring binoculars if you have them. Bird Walks are limited to 10 people to maintain social distancing. Masks are recommended. At this time, online registration is required.
Please Call Wild Birds Unlimited Broadway at: 604-736-2676 to register - there is no charge
While it is possible to enjoy birds without any special equipment at all, there are two items which many bird lovers would consider indispensable: a field guide to identify birds and binoculars, without which many birds will remain vague, poorly seen, and as good as invisible to the inattentive. A good pair of binoculars will allow you to identify and enjoy distant birds as easily as the birds on your backyard feeder
Bird Walks - All Walks , rain or shine
Saturday March 11th Stanley Park. Meet at the lookout above (on top) of Nature House. 10:00
Saturday April 15th Deer Lake Park. Meet in front of the Shadbolt Center 10:00
Saturday June 10 Maplewood Flats PLEASE NOTE: This walk will begin at 9:00 Meet at the Nature House https://maps.app.goo.gl/5MLANyoingj7v9Uq7
Rain or Shine
Please check back regularly for meeting locations and more details on each location.
Varc - Vancouver Avian Research Centre offers many walks and workshops. Check Here for dates and locations.
Speaker Events
Thursday March 23
All about Mason Bees. Amazing pollinators that will enhance your garden. Learn how you can start your own colony of Mason Bees
Where: in-store - 1302 West Broadway
Time: 6:30
Space is limited, call for reservation - 604-736-2676
Vancouver Bird Week
Wil Birds Unlimited is sponsoring a series of speaker events to be held at VanDusen Gardens
Register on-line at VanDusen Courses
Monday May 15th
Time: 2:00 - 3:00
"How to get the most from your birding hobby" Learn about various binocular and spotting scopes from the experts at Vortex Optics. this hands on class will show you the tips and tricks to using optics and what to look for when purchasing or upgrading.
Tuesday May 16th
Time 2:00-3:00
Celebrate Endangered Species Day. With Remi Torrenta from Birds Canada. This in person birdinar you will discover some of the most endangered and fascinating bird species in B.C. An opportunity to watch and learn about these elusive birds.
There will be a bird walk after the presentation (admission fee to the garden)
Wednesday May 17th
Time 11:00 - 12:00
Dr. David Bird will host "Beyond the Basics"
We derive so much pleasure from watching birds - want to know more about these incredible birds...where do they sleep at night, how do they survive the cold? and more. This is a info packed session, Dr. Bird will have answers to all your questions!
Thursday May 18th
Time: 1:00 - 2:00
Gardening for the birds with Master Gardener Jo Turner. By growing more mulit seasonal and native trees, shrubs and plants and avoiding pesticides we can encourage more birds to our gardens and thrive!
Thursday May 18
Time 4:00 - 5:00
Kids can build their own bird house. Mark Eburne, owner of Wild Birds Unlimited will teaching kids to build their very own chickadee nesting box. this is a hands on class, all materials are provided. ages 6-12.
Friday May 19th
Time: 1:00-2:00
Hummingbirds - Natures Jewels - Meet Carol Mathews from VARC (Vancouver Avian Research Centre) to learn about the life of these amazing little dynamos.
Time: 3:00 - 4:00
Meet the OWls from Orphaned Wildlife Rehabilitation Center - O.W.L. specializes in the rescue and rehabilitation of injured and oprhaned raptors from all over B.,C. this is your opportunity to get up close to these amazing birds and learn more about them and the work that OWL does to release them back into nature.
More info on-line at Vandusengarden.org