Welcome
---

---
Give the Gift of Backyard Birds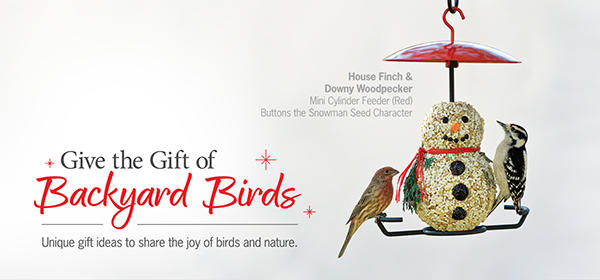 Note to self: Try not to panic this year!
The clock is ticking and Christmas is looming larger on the horizon, and many of us are trying hard to keep the endless hype and craziness from diminishing our true joy for the holiday season.
It is such a special time of year; a time to gather together and share the blessings of life with those that are closest to us. We see it manifested every year as customers visit our Wild Birds Unlimited stores because they want to share their passion for nature and birds with their family and friends. They understand that the gift of nature continues to bring joy to the recipient's life long after the luster of other gifts has faded.
So with that in mind, and in an honest attempt to help avoid the dreaded last minute gift buying panic, here are three of our favorite bird feeding gift recommendations for this year:
Acorn Peanut Feeder - This unique shaped feeder filled with peanuts and bark butter bits will encourage a variety of birds to your yard. Easy to fill and fun to watch as the nuthatches, Bushtits and Chickadees cling and chip away at the nuts.
Seed cylinders are the easiest, longest-lasting way to feed your birds. Our Cranberry Seed Cylinder makes a great gift. It is packed with pecans, sunflower chips, peanuts, safflower, black oil sunflower and cranberries – everything you need to get lots of birds to visit backyards during this holiday season.
Last, but not least, we highly recommend our most versatile feeder – Hopper Feeders. This feeder can be used with almost every type of bird food, so it has the greatest potential to draw in the widest variety of birds. From fruit to mealworms, and seed blends to seed cylinders, this feeder will continue to entice birds for a long time after the holiday season has come and gone.
We truly hope these suggestions make it easier to share your joy for birds and nature with the ones you love. And here's wishing you a more relaxed and joyful holiday season!
For more information, be sure to check out the WBU Nature Centered Podcast episode, "Bird Gifts and Gift Birds." Our entertaining and informative experts, John and Brian, will share how to have even more joy by attracting the widest variety of birds to your own backyard.
---
Looking for gift ideas for the bird lover in your life?

You love them outside, why not have them inside to love too! From the hyper-realistic to the charmingly stylized, we have you covered no matter your personal preferences when it comes to tree ornaments. Ornaments are a great gift idea if you're looking for something that wont take up a lot of space in the hose, but that will have a memory attached to it forever.
The delicate, classically beautiful Cobane Glass Ornaments will add a touch of wonder and sparkle to any tree. Wild Woolies felted art pieces are a striking statement piece for any bird lover! Carefully and intricately painted birds adorn metallic coloured glass baubles, and fit in with all that's around them.
Whatever your tastes, we have a bird ornament that can match it!
Not ogling the ornaments? Click here to browse through some of our in-store giftware offerings.
---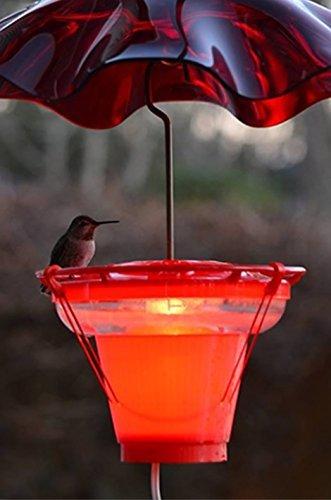 If you feed hummingbirds you know how awful it feels to get up in the morning and see your feeder frozen, so stay ahead of the freezing temperatures and pick up a heater for your WBU hummingbird feeder! It keeps your nectar just safely above the freezing point, giving you the ability to provide this essential food-source all winter long.
---
Reminder For Hummingbird Feeders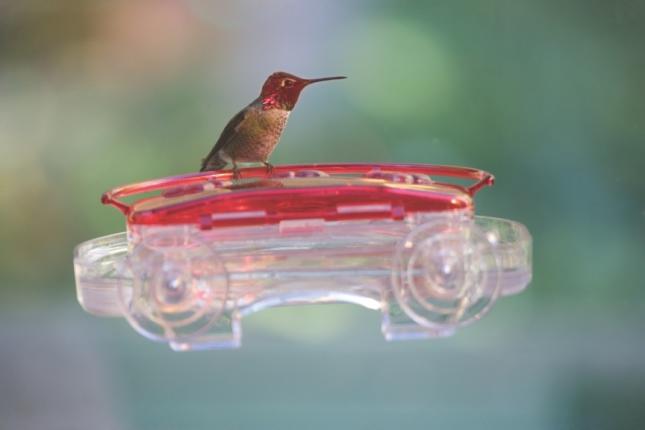 The ratio for sugar water mix year-round is 4 parts water to 1 part sugar! There's no need to make it more concentrated in the cold weather, in fact- its better if you don't! Higher concentrations of sugar water can dehydrate our small friends.
It's also crucial that only regular granulated sugar or cane sugar is used. Please do not use any berry sugars, brown sugars, artificial sweeteners, powdered sugars, honey, or dyes!
We also carry hummingbird nectar in-store and online! Our nectar is dye-free and is made of cane sugar with added Nectar Defender (copper sulfate), which slows down the growth of harmful molds and bacteria so your nectar stays fresh for up to twice as long!
Thank you for keeping our tiny friends safe this winter!
---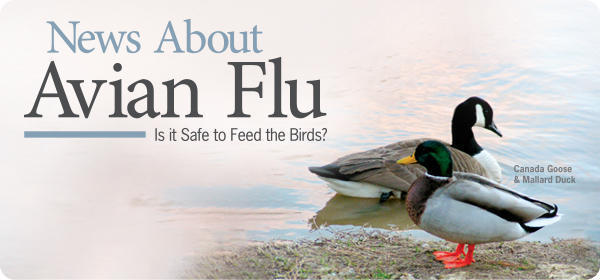 What is Avian Flu, and how can you keep your birds safe?
Click here for the latest news.
---