Vancouver, British Columbia
1302 West Broadway
Vancouver, BC V6H 1H2
Across from Denny's - Free Parking in Back

(604) 736-2676
Open Today Until 6:00 pm
| | |
| --- | --- |
| Monday | 9:30 am - 6:00 pm |
| Tuesday | 9:30 am - 6:00 pm |
| Wednesday | 9:30 am - 6:00 pm |
| Thursday | 9:30 am - 6:00 pm |
| Friday | 9:30 am - 6:00 pm |
| Saturday | 9:30 am - 5:30 pm |
| Sunday | 11:00 am - 5:00 pm |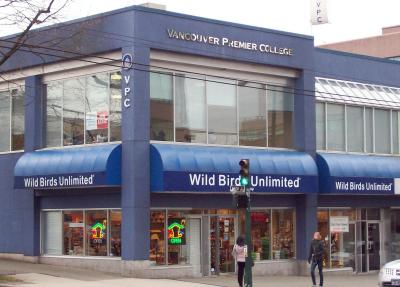 Mark & Laura Eburne Franchise Store Owners
View Our Store Site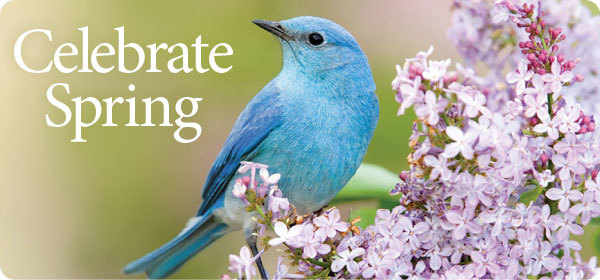 Build your own Bird Friendly Garden!
Want to learn how to create a bird friendly garden?
Only have a balcony, but want to encourage birds, butterflies and bees to visit?

The wildflower seeds from West Coast Seeds we recommend are selected for the abundant nectar their mature flowers produce. These lure native and migratory birds and insects to your garden to fuel up naturally.
Grow them en masse or in a long strip down the length of your garden, or in containers on your balcony - hummingbirds will become downright territorial over the generous (and colourful) wildflowers.
Great new selection of birdbaths have just arrived. A wonderful addition to bring nature into your backyard.
You are invited to a special Event!
Saturday May 26th
10:00 am - 3:00 pm
Maplewood Flats Conservation Area
2645 Dollarton Highway, North Vancouver
Managed by the Wild Bird Trust of British Columbia, Maplewood Flats Conservation Area is a popular bird watching park and a great place for a family outing along Burrard Inlet. Located just east of the 2nd Narrows Bridge in North Vancouver off the old Dollarton Highway, there are more than 200 hundred species of birds that area spotted in the park annually.
Join Al Grass for a guided bird walk
Schedule of Events:
10:00 am David Hancock "The amazing Recovery of the Bald Eagle"
11:00 am Bird Studies Canada "The Migration of the Long-billed Curlew"
1:00 pm O.W.L. Orphaned Wildlife See live Raptors 11:00 - 3:00
2:00 John Morton and Al Grass "The Top 20 Birds of North Vancouver"
Please call the North Vancouver store to reserve your space Phone 604-988-2121


---