Optics
While it is possible to enjoy birds without any special equipment at all, there are two items which many bird lovers would consider indispensable: a field guide to identify birds and binoculars, without which many birds will remain vague, poorly seen, and as good as invisible to the inattentive. A good pair of binoculars will allow you to identify and enjoy distant birds as easily as the birds on your backyard feeder—and will also render those "close" yard birds more striking, individually distinct, and beautiful. Even if the only place you watch birds is in your yard, a pair of binoculars will add greatly to your enjoyment of the hobby as you learn to identify different species with ease, wonder at details you never noticed in the most common of birds, and above all develop an alert eye and the habit of visual curiosity—it is when you begin to constantly ask "what is that movement over there?" that you will see things you never realized existed.
How to choose binoculars
If you have never used binoculars, or if you have only used low-quality models, you may be surprised at the bright, clear images and the ease of use offered by even moderately priced optics. $200 worth of bird seed might last for months and attract a dozen species of birds to your yard, but a $200 pair of binoculars will last for many, many years and will open your eyes to hundreds of species of birds with a level of detail and enjoyment that is otherwise impossible. The best way to choose a pair of binoculars is to try them out for yourself and find what feels right: come into the store and experiment with a few different models. Take a look at the birds on our feeders as we guide you in how to use your binoculars with the greatest comfort and how to choose a pair that meets your needs and preferences.
Compact Binoculars
Compact binoculars offer smaller size, lighter weight, and generally lower cost than full-size models. While these smaller models generally offer similar levels of magnification as full-size binoculars, they have smaller objective lenses, resulting in less light-gathering capacity and darker images, particularly under low-light conditions. They are also generally less easy to use than full size models.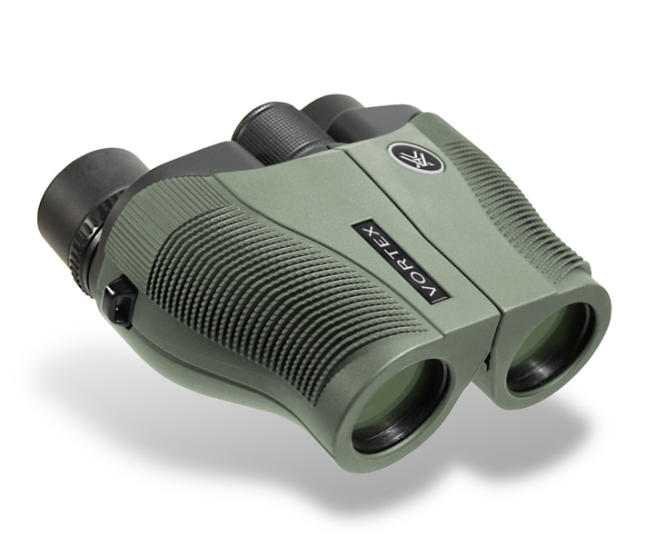 Vortex Vanquish
Reverse Porro Prism
Fully multi-coated lenses
Weight: 12.7 ounces
Available in 8x26 and 10x26

Mid-Sized Binoculars
For more demanding users, optical quality continues to improve as binoculars increase in price. Mid-range models such as the Vortex Diamondback are well-known among birders for their excellent value. This level of optics is fully satisfying for many users—these are certainly not "beginner only" models and will provide many years of enjoyment and excellent performance even under demanding use.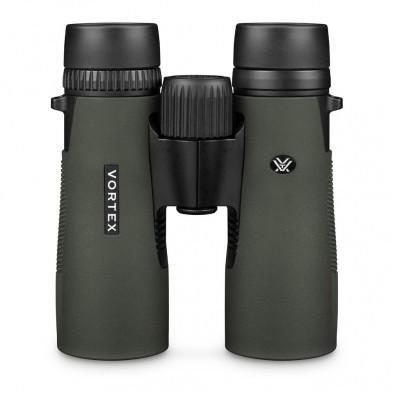 Vortex Diamondback
A high-quality binocular at an affordable price
Fully multi-coated lenses
Rugged rubber armour for a no-slip grip
Available in 10x28, 8x32, 8x42 and 10x42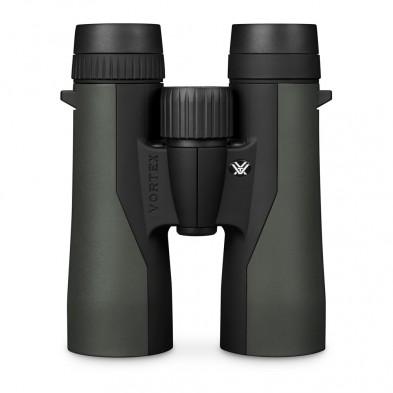 Vortex Crossfire
Newly designed optical system and housing
Fully multi-coated lenses
Wide field of view
Available in 8x42 and 10x42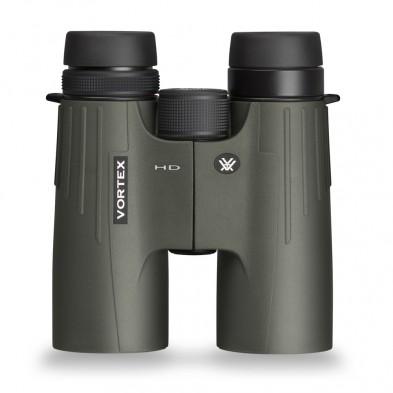 Vortex Viper HD
HD (High-Density) extra low dispersion glass for impressive resolution and colour fidelity
XR fully multi-coated lenses
Locking diopter
One of the lightest weight full-size binoculars at 24.6 ounces
Available in 8x42, 10x42
Votex Razor HD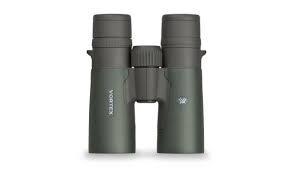 The pinnacle of the Vortex line
HD (High Density) extra low dispersion glass for unparalled resolution and colour fidelity
Lightweight, ergonomic package
XR Plus anti-reflective Fully multi-coated lenses
Close focus 6'
Purged with Argon Gas
Available in 8x42, 10x42

Vortex Fury HD
Laser Range finding for long distance viewing
XR Fully Multi anti reflective coating
Phase correction enhances resolution and contrast
Waterproof and Fogproof
Rubber Armor for non-slip grip and durability
Compatible with Tripod
Available in 10x42

Spotting Scopes
While binoculars for birding generally offer magnifications of 8x or 10x, spotting scopes magnify up to 60x. This additional magnification is essential for the viewing of distant birds, such as shorebirds or waterfowl, but can also greatly enhance your enjoyment of birds in your own yard. A scope trained on your backyard feeders will offer the magical sensation of a being only a few feather-counting-close inches away from the birds.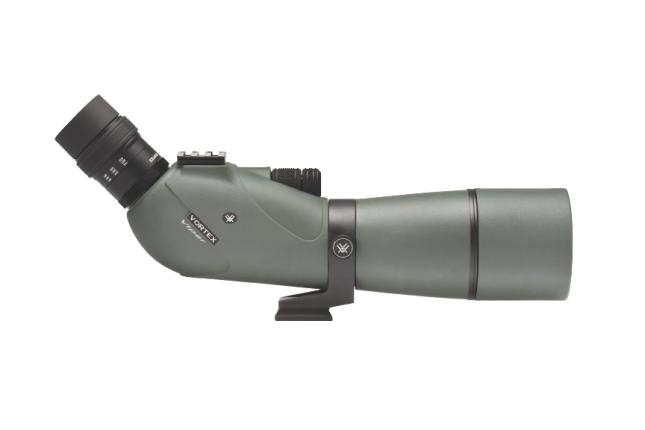 Vortex Viper HD Spotting Scope
HD (High-Density) extra low dispersion glass for impressive resolution and colour fidelity
XR anti-reflective coatings
15-45x65, 20-60 x 80

Vortex Razor HD Spotting Scope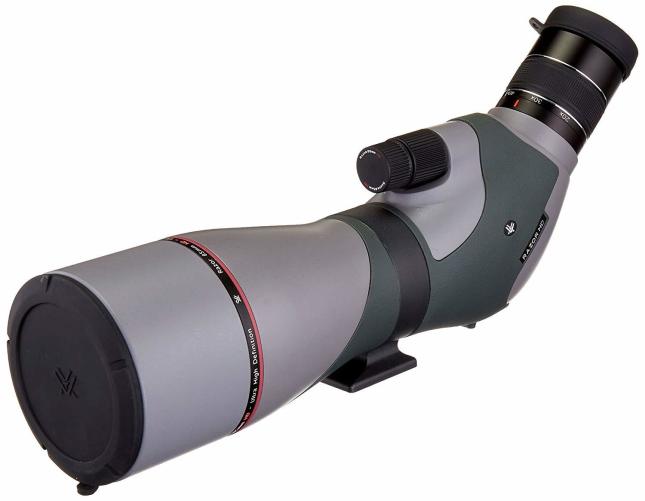 HD (High Density) extra low dispersion glass for eye popping colour fidelity and resolution
Sophisticated triple apochromatic lens system delivers no colour fringing or loss of colour fidelity at extreme distance
XR Plus fully multi coatings
Argon purged
Armor Tek coated for all weather conditions
Available in 11-33x50 (great for travel, lightweight) 22-49x65, 27-60x85
Monoculars
You can always have a quality optic close at hand with a monocular. Compact, easy-to-carry monocular delivers quality viewing for outdoor enthusiasts. Great for backpackers
Solo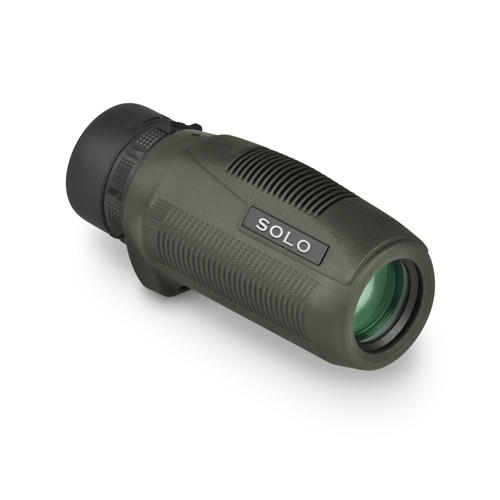 Fully Multi coated for anti-reflective viewing
Rubber Armor protection for anti-slip grip and durability
Integral utility clip
Available in 8x25, 10x36
Zeiss
Binoculars from ZEISS have a legendary reputation. A reputation founded over the years on exceptional optical performance, outstanding ergonomics, robust construction and a world of innovations that have constantly expanded the limits of the technically possible. Generations of nature lovers swear by their ZEISS binoculars. Many of them are still in constant use today. Nevertheless, time never stands still. Today, ZEISS offers highest-quality equipment for a wide range of different needs – from special binoculars for observation in the twilight hours and at night to compact binoculars for everyday use.
Zeiss Victory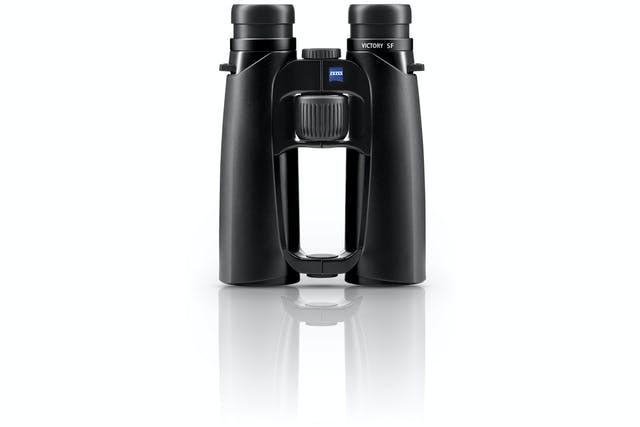 Rediscover the world of birdwatching with the ZEISS Victory® SF. You can experience every spectacle nature has to offer with brilliant optics and an unparalleled wide-angle field of view. Thanks to its light weight, unique ergonomic design and dynamic fast-focus feature, the Victory SF allows for hours of relaxing birding without fatigue. The Victory SF is the new benchmark for birding and wildlife observation in the 125-year development of ZEISS binoculars.
92% Light Transmission
7 lens eyepiece delivers extremely sharp focus all the way to the edge
Close focus 4.9'
Available in 8x32
Conquest HD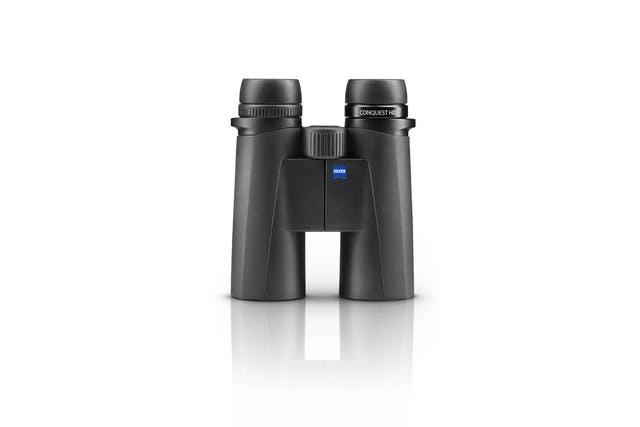 90% light transmission
128M Field of view
Water resistant
Compact and Robust for all conditions
Ergonomic Perfection
Available in 8x42, 10x42
DF Terra ED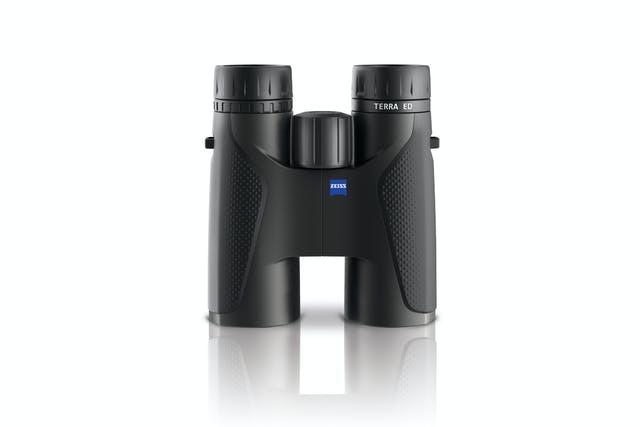 ZEISS Terra® ED binoculars are robust, reliable and easy to use. Their state-of-the-art and sleek design makes them not only light but comfortably compact. The highest optical precision and the hydrophobic multicoating guarantee brilliant images down to the very last detail. The Terra ED binoculars are waterproof and nitrogen-filled, making them rough and ready. Terra ED binoculars are excellent value for money, making them the perfect entry into the world of ZEISS
88% Light Transmission
Nitrogen filled
Compact and lightweight