Vancouver, British Columbia
John & Wendy Morton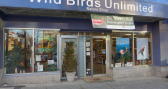 We're passionate about birds and nature. That's why we opened a Wild Birds Unlimited Nature Shop in our community.
Vancouver, British Columbia
1302 West Broadway,
(at Birch) FREE PARKING IN REAR
Vancouver, BC V6H 1H2
Phone: (604) 736-2676
Fax: (604) 736-5419
Email: Send Message
Store Hours:
Mon - Fri: 9:30 am - 6:00 pm
Sat: 9:30 am - 5:30 pm
Sun: 12:00 pm - 5:00 pm

Welcome to Wild Birds Unlimited in Vancouver!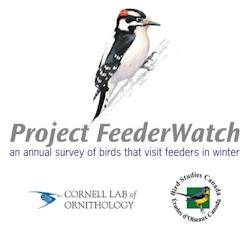 THANK YOU!
Our 25th Anniversary Celebration was a great success with hundreds of customers visiting the two Owls "Snoopy" and "Jessie".
| | |
| --- | --- |
| | |
| Jessie the Barred Owl | Snoopy the Saw-whet Owl |
O.W.L. Volunteers raised close to
$1,000

in donations and we will certainly invite them back soon.
Winners of the Draw for Binoculars were:
1st Prize - Ken Flores
2nd Prize - Alison Rhodes
3d Prize - Miranda Woolf
Winter Hummingbirds
Anna's Hummingbirds are back for your Winter enjoyment, and we have a small electric heater which will keep the nectar from freezing on the cold nights ahead.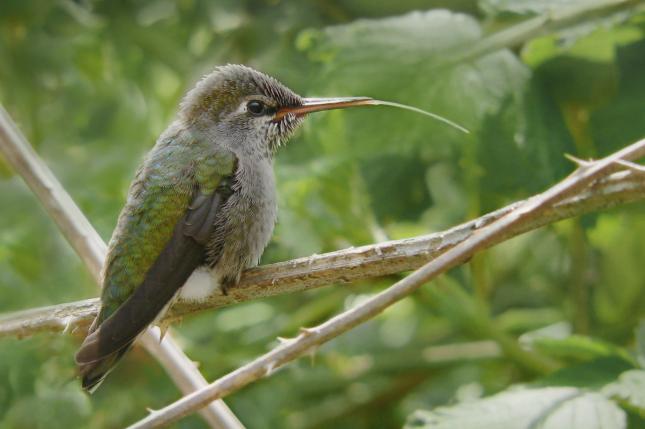 Anna's Hummingbird by Mark Wynja, Lighthouse Park
How Cool is That! - Chickadees