Welcome to Wild Birds Unlimited in Vancouver!
Cashing in on Caching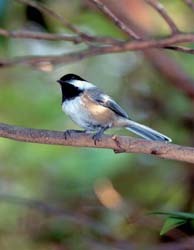 Right now chickadees, nuthatches, and jays are hiding food to retrieve and eat at a later time. This behavior is called "caching." Caching helps birds survive during bad weather and when food sources are low. These birds can store hundreds of seeds a day. Each seed is placed in a different location and they generally remember where each one is, even a month later. By providing an easily accessible food source, you can help your birds with their caching needs.
Chickadees prefer to cache black oil sunflower seeds; often eating a small portion before hiding it in and under bark, dead leaves, knotholes, clusters of pine needles, gutters, shingles and in the ground. Chickadees cache more in the middle of the day when visiting feeders.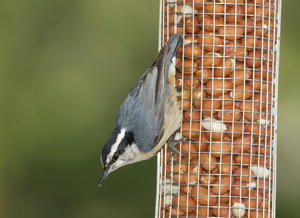 Nuthatches prefer heavier sunflower seeds over the lighter ones. Be sure to have some sunflower chips in your blend, too, as they like these 25% more than one in the shell. They cache more in the morning and prefer to hide foods on deeply furrowed tree trunks and the underside of branches. Nuthatches are also known to hide seeds under a shingle or behind wooden siding.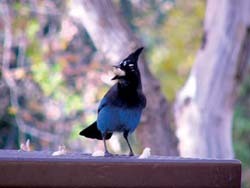 Jays love to cache peanuts, sunflower seeds and acorns. They are especially fond of peanuts in the shell. They bury them in the ground and are known to cache about 100 in a day; emptying a feeder in no time. Watch for them make repeated trips to your feeders (or an oak tree) and fly off. They can travel up to two miles to bury their nutritious treasure.
Our Customer Appreciation Day was a great success!
Over $600 in donations for O.W.L were received!
Winners of the in store draws have been notified.
Jim Slater took these shots of Tyra the Merlin falcon and Jessie the Barred Owl

Karen with Jessie the Barred Owl

Tyra the Merlin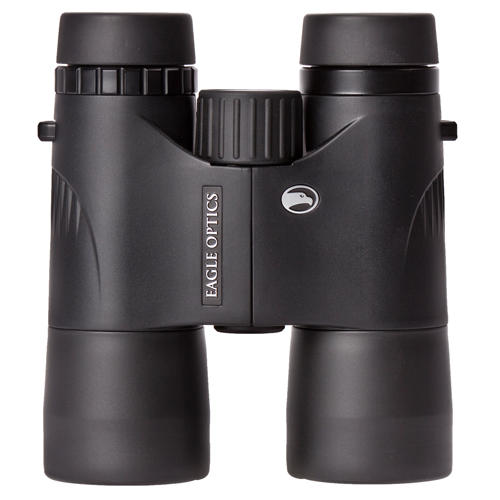 Support your local bird lovers.
We will beat any advertised Canadian price on binoculars and scopes!