Gifts
Wild Birds Unlimited is not just a Backyard Bird Feeding store. We also carry a wide variety of gifts for the nature lover in your life (or for yourself!). We are always bringing in new and unique gifts so come in and have a look!

Cards
We carry a variety of cards for just about any occasion as well as blank cards. We have a beautiful selection of fine art books and cards from local artist Charles Van Sandwyck and cards featuring the amazing photography of our very own staff member Mark Wynja.
Quilling Cards
Quilling has been around for hundreds of yeas, the art of rolling and shaping small strips of paper around the quill of a feather to create a pattern dates back to Egyptian times.Assorted birds, flowers, Birthday greetings and holiday cards.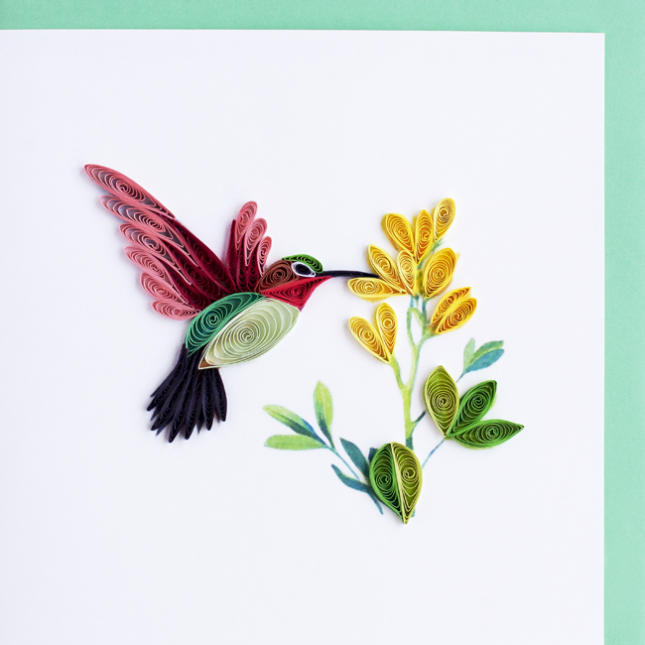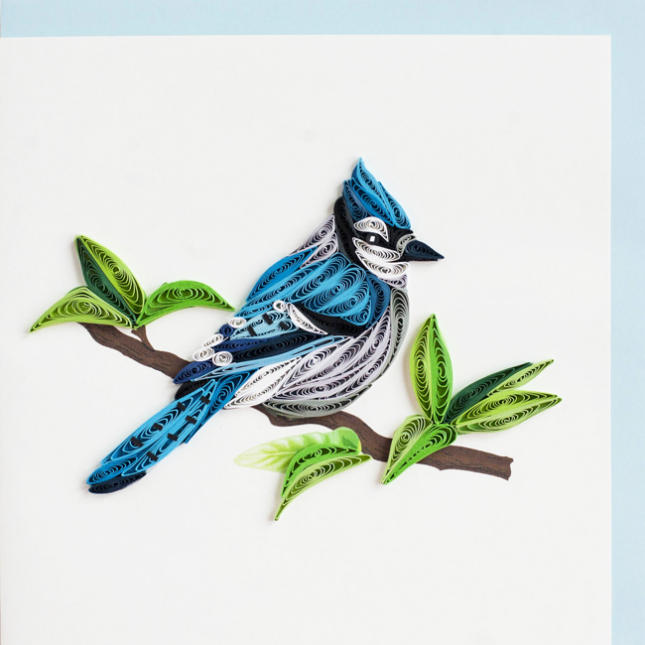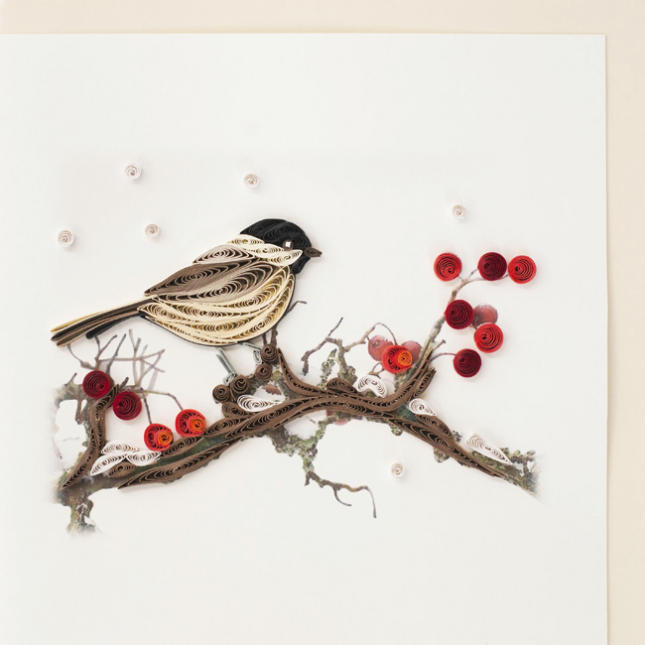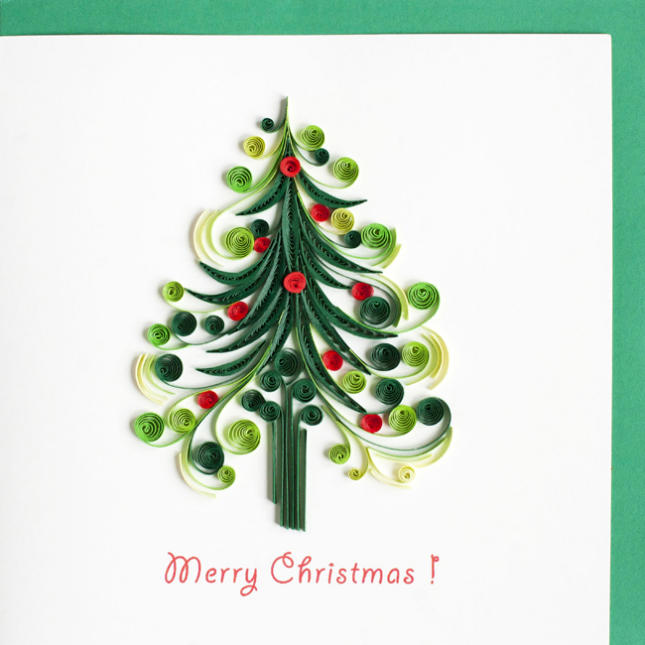 Mugs
Find one with your favourite bird on it!




Solmate Socks
Life is too short for matching socks, especially when you can wear these fun and beautiful socks! Multipatterned and colorful mismatched socks for children, adults, and babies. A little something fun for your feet. Whether you wear them all day at work, save them for snuggling up on the couch at the end of the day or use them to help keep feet warm at night, a pair of Solmate Socks is a unique gift that's sure to bring a cheerful smile to the wearer. Great gifts for men and women of all ages.

For the Traveler: "Heat Guards" and "That's My Bag"
Attach this bright identifier to your suitcase handle to avoid carousel confusion.
Catches your eye but not the conveyor belt.
Tidy Velcro closure.
100% Cotton Machine wash/hang to dry.
Made in Canada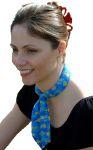 The Heat Guard is a tubular tie containing polymer crystals. For first time use or, when dry, soak tie in lukewarm water for 20 - 30 minutes. The crystals absorb water, expanding to more than 400 times their original weight. This water is slowly released onto the fabric, keeping it cool through the natural process of evaporation. No refrigeration is necessary. The great absorption rate of the crystals allows for sufficient water storage to produce a continuous cooling effect for 1 full day. Great for gardeners, golfers, hikers, athletes, work crews, kitchen and laundry workers, MS patients, migraine headache sufferers, chemotherapy and radiation patients, hot flash and fever sufferers and, of course, anyone living or vacationing in hot climates.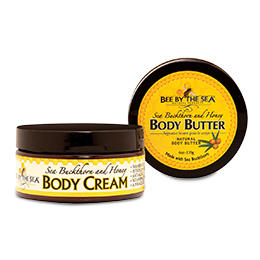 Bee by the Sea Body Butter
Natural skincare line Is specially formulated with sea buckthorn fruit and seed oils in combination with unpasteurized honey.
Paraben Free, Petroleum Free, Sulfate Free, No Animal testing, Made in Canada.
This incredible product has healing properties. Great for dry cracked skin, eczema, sunburn, scars and as a daily moisturizer.

Andreas Silicone Jar Openers
Andreas Silicone jar openers are beautifully designed. Silicone over fabric jar openers are functional, fashionable and durable for years of everyday use or for that special occasion when a little extra style really counts!
Available in a variety of patterns, dishwasher safe.
Rain Goose Linen Tea Towels
100% linen made in Canada Available in a variety of colours and patterns




The Perfect Gift for Every Nature Lover
Every nature lover is different, so finding the ideal gift for him or her can be difficult. That's why our Gift Cards are the perfect gift for every occasion. They allow your friend or loved one to choose what part of nature he or she wants to enjoy.