Avoid Window Strikes
Every year, millions of birds are injured or die after colliding with windows. Here are a couple of options to help prevent birds from flying into your windows.
Window Decals
WindowAlert is a decal that reflects ultraviolet sunlight, a light that is invisible to humans but very alerting and harmless to birds.
Easily apply WindowAlert to your home or office windows and help prevent dangerous window strikes. WindowAlert will not prevent aggressive bird behavior resulting from seeing a bird's own reflection.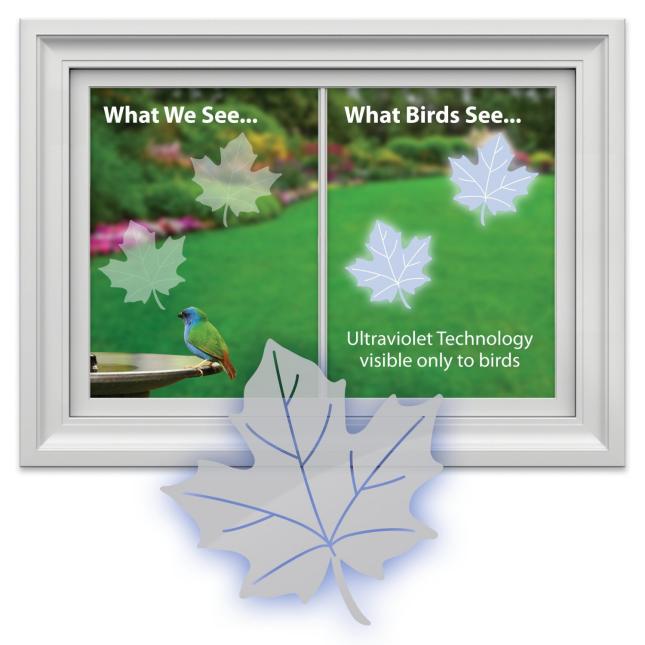 Put up a Window Feeder
Window feeders are exciting because they bring the birds within a few inches of the window. Having a feeder on the window can also help prevent birds from flying into the window because they perceive that something is there.
Our WBU Window Feeders are ideal for offering seeds or seed blends. They attach right to your window pane with suction cups, are easy to fill and clean, and are backed with a lifetime guarantee.