Check out our wide variety of bird baths and water accessories



Give Your Birds the Wonder of Water
Give your birds a place to drink and clean their feathers. Our decorative bird baths are available in a variety of shapes, sizes and colors and are great for attracting birds not already visiting your feeders.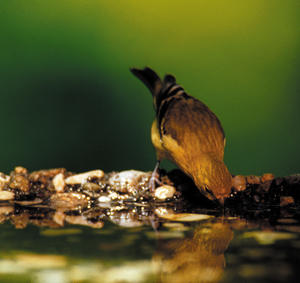 Glass Bird Baths
Provide water for your birds and add more colour to your yard with one of our beautiful glass bird baths. Add a water feature with this decorative dripper with pump that recirculates the water in your bird bath (sold separately).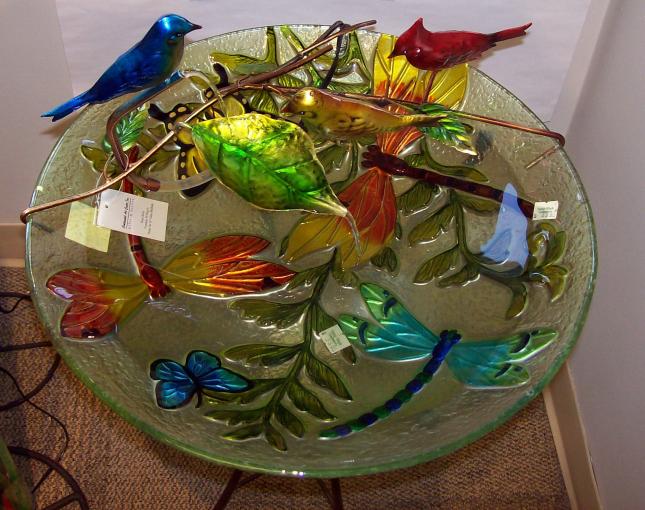 Metal Makes for Great Baths
Light and durable, Metal Bird Baths make it easier for you to reposition your water source. These baths can be left out in freezing or frosty conditions without the fear of them cracking or chipping.
Bird Bath Accessories
Birds are attracted to the sound of moving water.
Attaching a dripper or mister to your bird bath provides a source of moving water which backyard birds find irresistible!
The Water Wiggler™ creates ripples in your bird bath, announcing the water's presence while preventing mosquitoes from laying eggs. No plumbing is required, and since it runs on two D batteries, there's no extra wiring.
| | | |
| --- | --- | --- |
| | | |
| WBU Drip-or-Mist | Mini-Mister | Water Wiggler |
NEW
First Nature Birdbath & Waterer
reservoirs fill on demand with fresh and clean water. May be hung or mounted on 4x4 post.
Keep Your Bird Bath Clean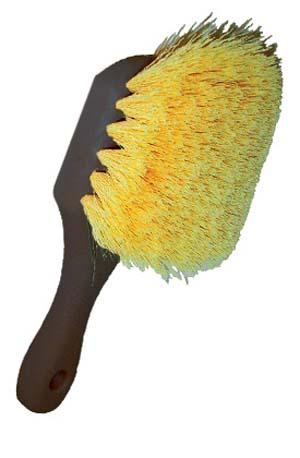 Bird bath water can collect droppings and should be changed often. Regular cleaning will help reduce algae and is good for your birds' health. Scrub your bath regularly with our EcoTough™ Scrubber Brush with a solution of one part bleach to 10 parts water, rinse well, and replace with fresh water. Extremely durable, this environmentally-friendly brush is made of recycled tires and plastic bottles.

We do not recommend cleaning products for baths, nor do we recommend water-conditioning additives. Instead, we suggest placing the bath or pond in a shaded area – which helps reduce algae growth.