Garden
We bring Nature to your backyard.
Bird Moms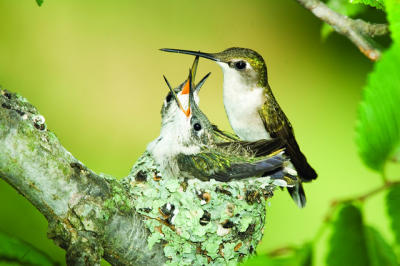 A new generation of birds will soon be entering the world and the food and housing we provide can make a significant difference on how well they will thrive and survive in our own backyards.
Recent research studies have shown that bird moms with access to bird feeders will often lay their eggs earlier than those without feeders. This is significant because earlier broods typically have better rates of survival and fledging success than later ones.
Feeders also allow breeding birds to spend less time searching for food and more time selecting better nesting sites and constructing higher quality nests. The adults will also have more time available for protecting their nest, eggs and young from predators.
When abundant, quality food is accessible to parent birds it means that more food is provided to their chicks. Studies have shown that this extra nutrition reduces aggression among nest siblings and increases their rate of growth.
But food is not the only key in helping birds to nest successfully in your yard. A properly designed and installed nesting box can make a significant improvement in nesting success, especially during extreme periods of cold and damp weather.
Now is the time to take action for the next generation of birds in your yard. Drop by the store for all the products and expert advice you need to get started or update your offering.
Nesting Boxes
The term bird house, house and nesting box all refer to the same products. Houses provide nesting sites for cavity -nesting birds. By cavity nesting, we are referring to birds that excavate their own nesting sites (dead branches, posts or trees) or use pre-existing cavities excavated by other birds. Primary cavity nesting species (such as woodpeckers) excavated their own sites. Secondary cavity nesters (such as chickadees and wrens) rely on pre-existing cavities. Secondary nesters lack the ability to create their own nesting
locations and will readily accept man-made housing.
What makes a good Bird House?
It is important that functional houses meet specific criteria to meet the needs of the specific bird. Things to look for:
Good Ventilation
Panel that opens and closes for easy cleanout/removal of pests
Adequate drainage
Roof overhang providing shade and protection from driving rain
No Perches (helps stop predators)
Made out of safe, appropriate materials, no treated wood, no cardboard
appropriate dimensions for the species
Designed for the right Bird
The size of the nesting box, the size of the entrance hole, the height of the hole above the floor and an internal ladder (for fledglings) all need to be specific to the species of bird.
Our Bird Specialist will be able to guide you to the appropriate Bird House for your needs.
Chickadee House
Made in B.C. of natural cedar.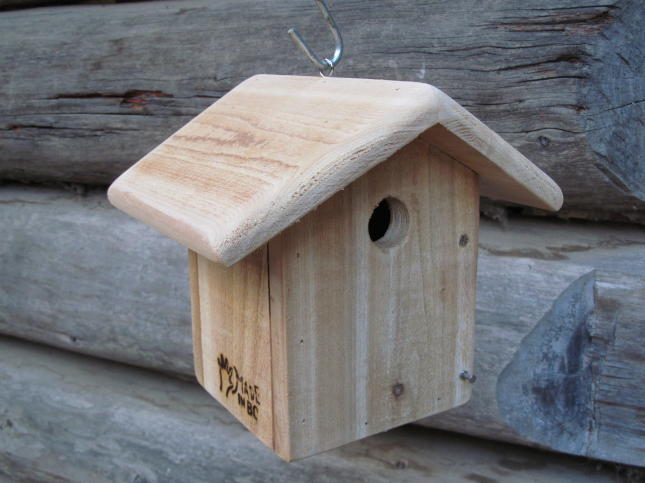 1 1/8th diameter entrance hole
Fledgling step
Hinged panel opening for monitoring and easy cleaning.
Can hang using a hook or mount to post with mounting bracket (sold separately)
Northern Flicker House
Made in B.C. of Natural cedar
2 1/4" diameter entrance hole
Hinged panel opening for easy cleaning
Includes wood chips (Flickers like to excavate)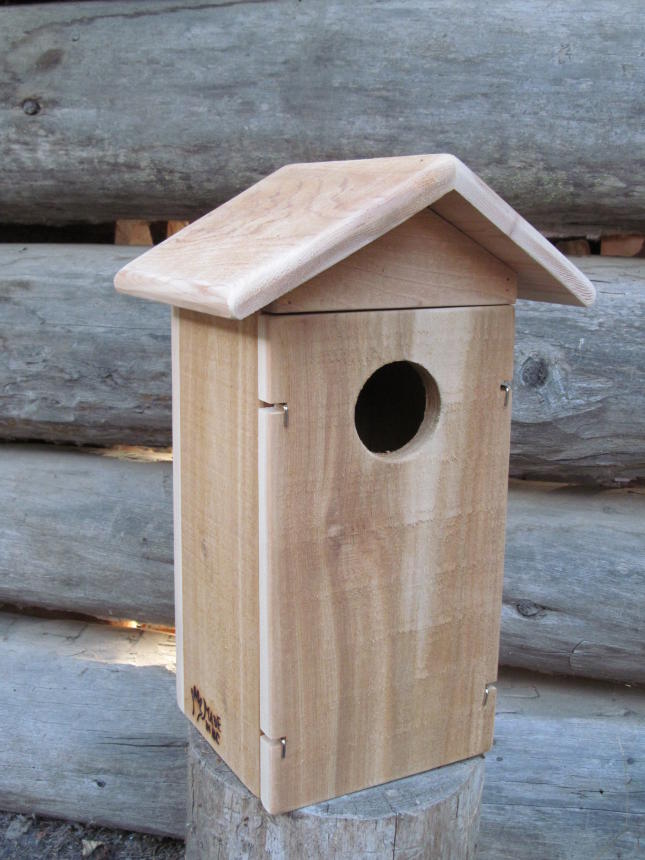 Wind Chimes
We carry a selection of Corinthian Bells wind chimes in a variety of sizes and colours.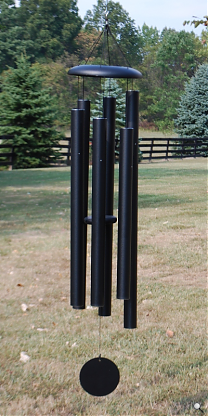 Garden Bandit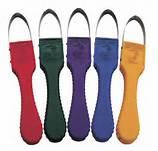 This handy tool is great for any gardener. Easily takes care of weeds in your garden. It is incredibly strong. The curved stainless steel blade stays firmly attached to the handle and slices through even the toughest soil conditions. Available in assorted coulours.